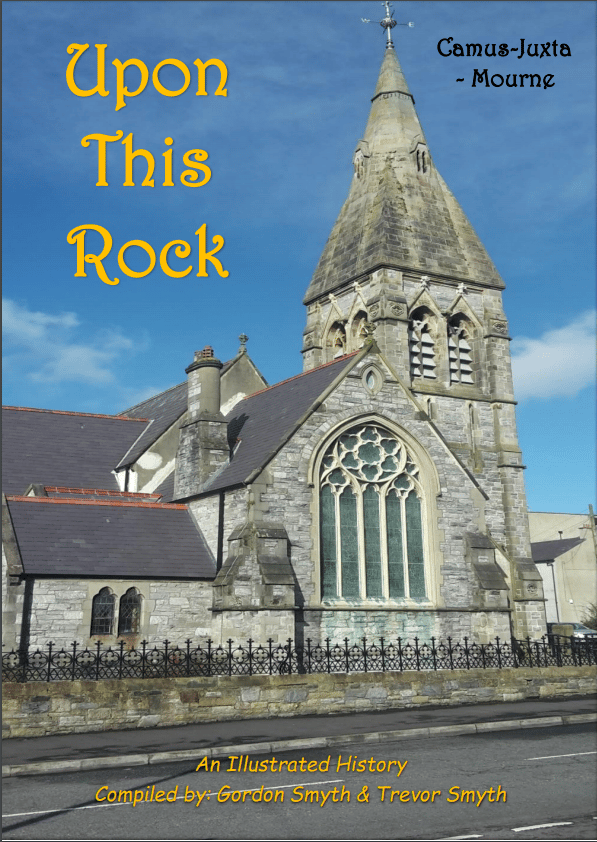 "Upon This Rock" is a new and updated history of Christ Church Strabane, from Father and Son team, Gordon and Trevor Smyth.
This book takes the reader back to the first Parish of Camus-Juxta-Mourne in Camus, three miles south of Strabane at "The bend of the river" and onto the Old Church at Patrick Street before ending at the current Church in the Bowling Green.
Ever since the laying of the foundation stone on 17th November 1874 by the Duchess of Abercorn, Christ Church Strabane has been at the heart of the Strabane community, enjoying the support of all denominations and this book records its place in history.
Christ Church, Strabane also has strong connections with Cecil Frances Alexander, the famous hymn writer.
This book captures wonderfully the history and stories of the Parish of Camus-Juxta-Mourne and in particular the life of Christ Church, the current church building. It is intertwined with personal accounts of what life is like as a Parishioner of the Parish.
From the very first page the reader is introduced to how the Parish and the ministry is grounded on Jesus Christ, and how everything which takes place is placed firmly "On the Solid Rock".
Postage and Packaging applies, see cart for price.